SIF - Sica Seal Enhance - RTU 20 Litre
Regular price

Sale price

$270.00
SicaSeal Enhance is a ready to apply, and enhancer for aggregate concrete and concrete pavers
Darkens mortar and enhances stone in aggregate concrete based materials
Provides superior water repellence
Reduces efflorescence
High wear resistance, long life
UV stable
Water based
Non-film forming, allows breathability
Fungal and algal resistance
Does not peel or blister
Can be applied to a damp/wet surface
Suitable on both horizontal and vertical surfaces
Can be spray applied
Aggregate concrete based materials
SicaSeal Enhance is a ready to apply, and enhancer for aggregate concrete and concrete pavers
Darkens mortar and enhances stone in aggregate concrete based materials
Provides superior water repellence
Reduces efflorescence
High wear resistance, long life
UV stable
Water based
Non-film forming, allows breathability
Fungal and algal resistance
Does not peel or blister
Can be applied to a damp/wet surface
Suitable on both horizontal and vertical surfaces
Can be spray applied
Aggregate concrete based materials
Read the product information before application.
The surface to be treated should be clean and free of all contaminants.
The surface can be damp or wet, however SicaSeal Enhance should not be applied to a surface that has pools of water. The pools should be removed using a broom or cloth prior to application.
Do not apply SicaSeal Enhance if rain is expected within 24 hours of application. Do not apply if extreme weather conditions are expected. Do not apply if surface temperatures are above 30oC. If necessary, cool the surface with water prior to application.
SicaSeal Enhance is ready to apply and should be mixed well before use.
A test prior to application must be performed to assess the suitability of the product.
SicaSeal Enhance may be applied using a saturated brush, roller, paint pad or a low-pressure hand sprayer. The surface should be uniformly applied to saturation point.
Do not allow pooling of sealer. Pools can be spread out using a soft bristled broom. Excess sealer must be removed before drying.
Additional coats of SilaSeal Enhance may be applied to achieve the desired effect. Recoat time minimum 2 hours. For recoat, the sealer can be applied as per the first coat. Ensure uniform coverage. Excess sealer must be removed before drying.
Any overspray on adjacent surfaces such as glass, metal or painted surfaces should be wiped clean with a damp rag before the sealer dries.
Full curing may take up to 3 days. Avoid traffic for at least 24 hours.
Equipment clean up can be performed with water.
Shipping

If your order is placed before 2:00pm, we will try to post same day.

We use a range of couriers to provide you with the best possible freight pricing.

If your order does not ship immediately, we are likely waiting on a courier update. Please refer to your account for updates or contact us to find out more.
Returns

We are happy to work with you if you need a return. Please contact us to discuss.
Hurry, only 1 item left in stock!
Share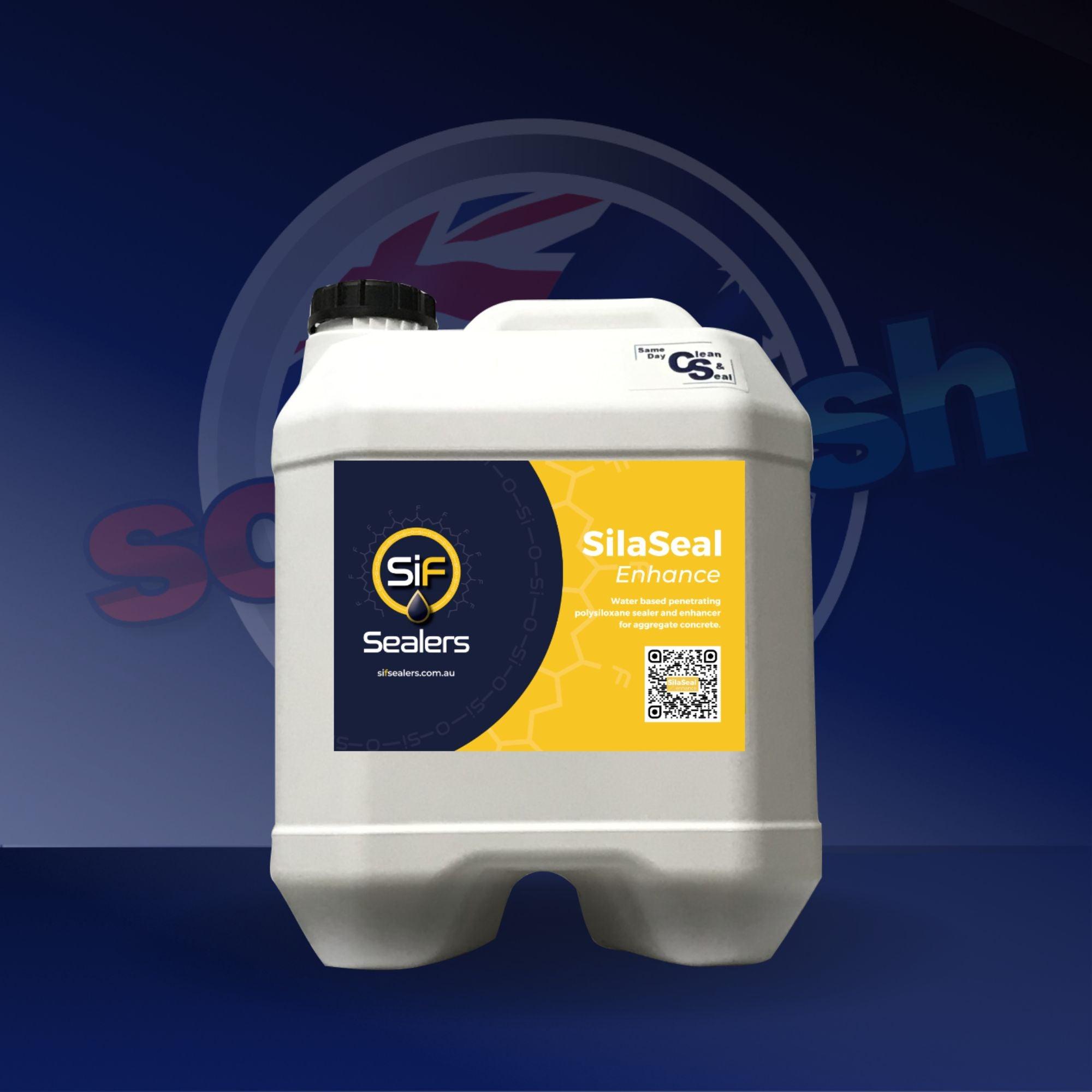 Softwash Australia
All Things Exterior Cleaning

Product Solutions for the Exterior Commercial Cleaner

Parts

Full range of parts in stock to keep your business working

Honest Advice

Simply visit our reviews to see how we have helped others in the industry

Resources

Education and resources so you get the most out of your gear!
FAQs
What is the Softwash Australia Trade Event?

Designed to help professionals in the exterior cleaning industry connect, we have invited the best in Australia and flown in the best from America for our 2023 Event.
As the ONLY exterior cleaning event directed at professionals, expect amazing deals, advice and beneficial networking that WILL improve your business.
What equipment do you provide?

Softwash Australia manufacture and distribute a range of Softwash Application Systems, equipment, training and products for the exterior cleaning professional.

We work with industry professionals such as Jetwave, Honda and more to provide you with a one-stop-shop that offers more than one solution for your business.

For an honest and practical answer to your exterior cleaning questions, call and speak to one of our team today - we'll see you right.
Do you provide after sales support?

Yes we do. Softwash Australia prides itself on service and support. If we can assist to resolve an issue you may be having as a result of any service provided to you. Please contact us via the links provided.
We also are happy to connect our valuable clients with our vast network of service providers across a range of trades.
How long does it take to get started?

We custom build our Softwash Skids to suit your vehicle, trailer or anything else you want us to build on.

With any custom build, there may be delays while we wait for equipment and shipping can disrupt our build timelines.

We will keep you informed along the way and we guarantee it will be worth the wait.
We are Social
instagram.com/softwashaustralia/