Pro Portioner
COMPLETE EXTERIOR CLEANING SYSTEMS
Looking to add Softwash to your existing Exterior Cleaning or Pressure Wash Business. Look no further than the pro-Portioner.
This simple system coupled with a suitable low pressure pump system can easily transform your existing pressure wash unit to a semi commercial Softwash unit within hours.
Complete with all the fittings you will need to adapt the Pro-Portioner to your unit. Prices vary based on individual needs.
The Pro-Portioner allows the operator to vary solution mixture rates in real time. No more guessing on a venturi or batch mixing. Simply set your controls to the desired ratio and change as you need, when you need.
Ideal for Residential, commercial building washing and low pressure roof cleaning. We have clients using this simple system for FaceBrick Acid Washing.
Contact Nick at Softwash Australia to find out how.
Buy Online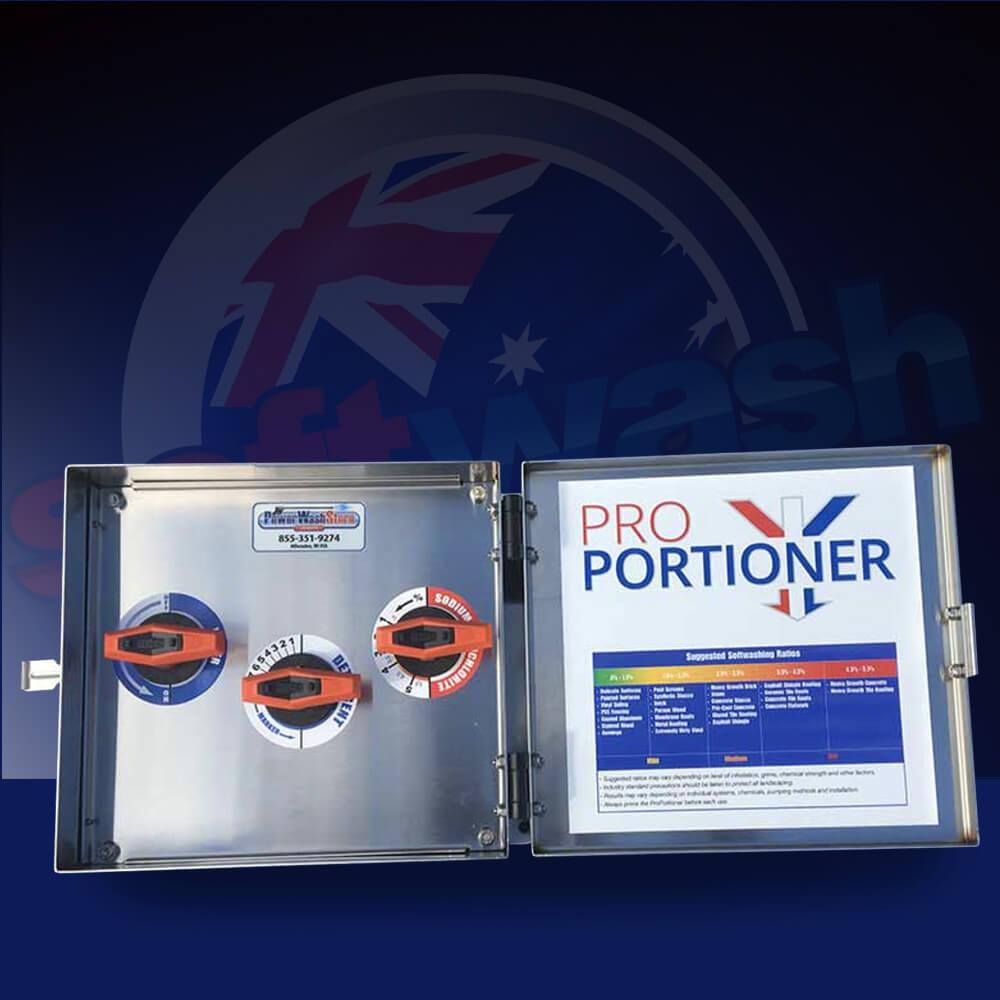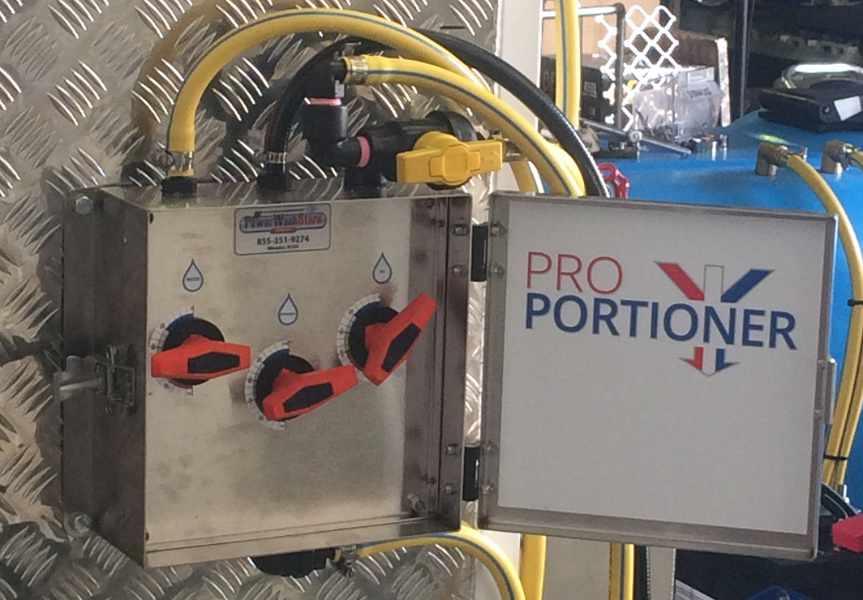 ProPortioner Hi-Flow - For the Bigger Volume Sprayers
Regular price

Sale price

$2,750.00
Share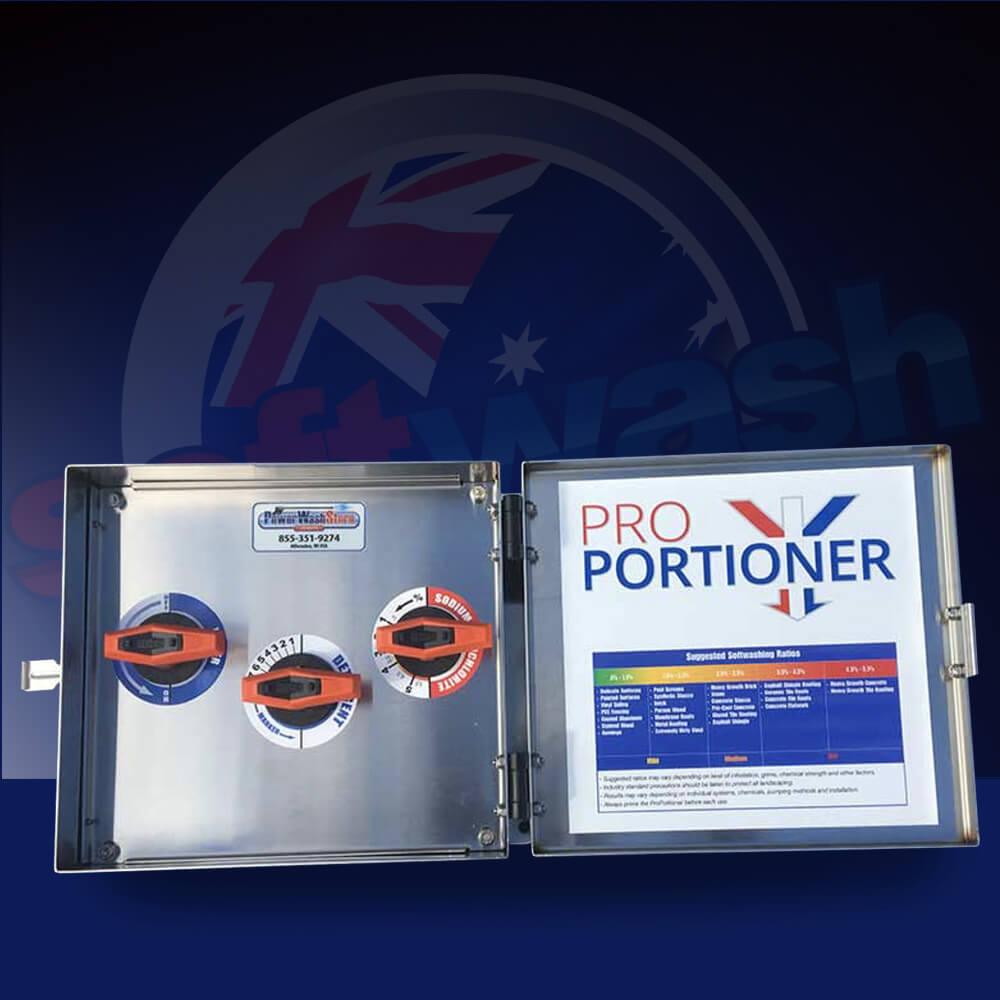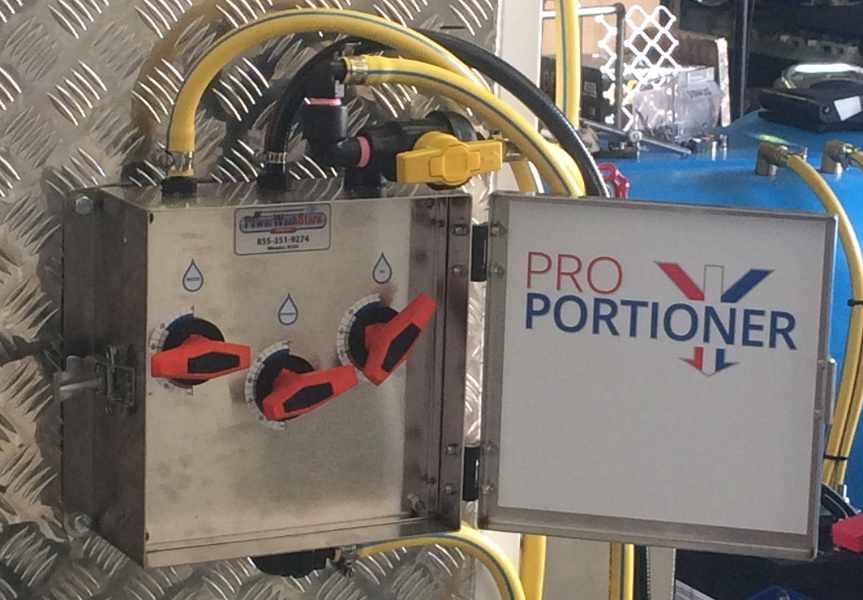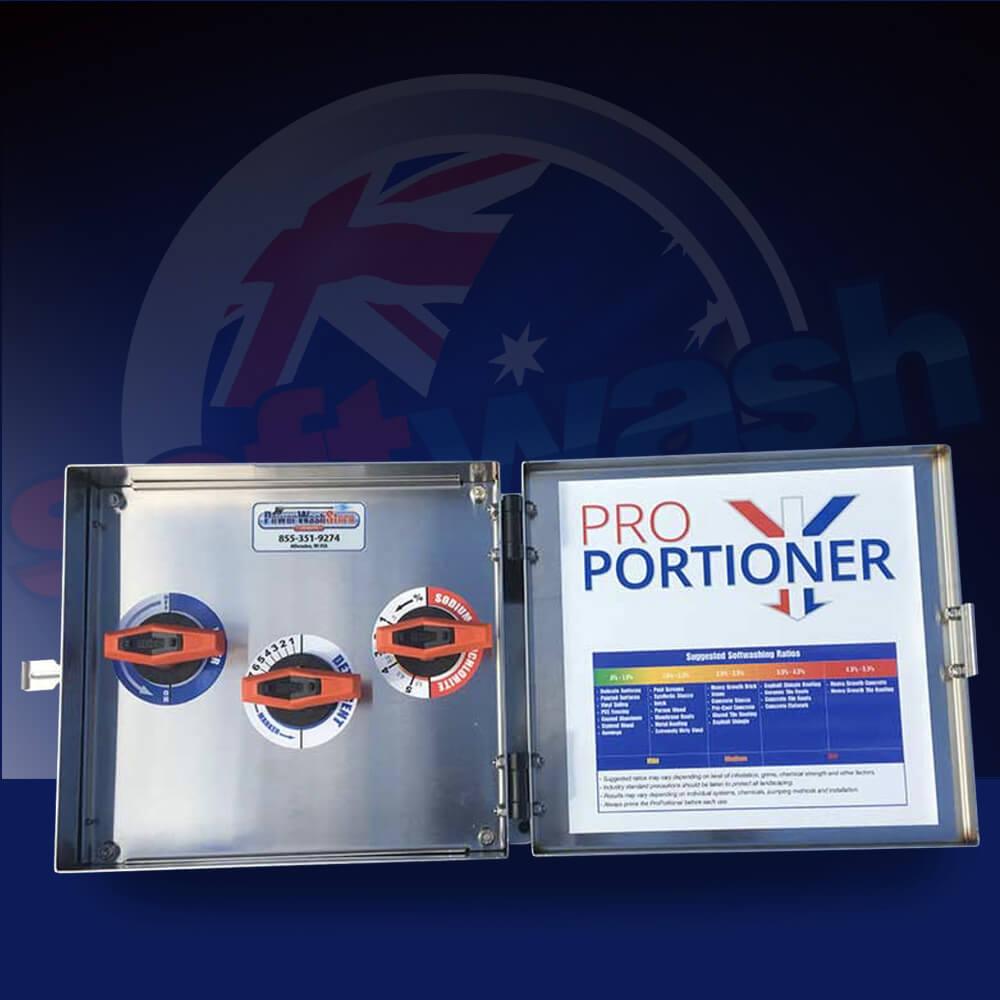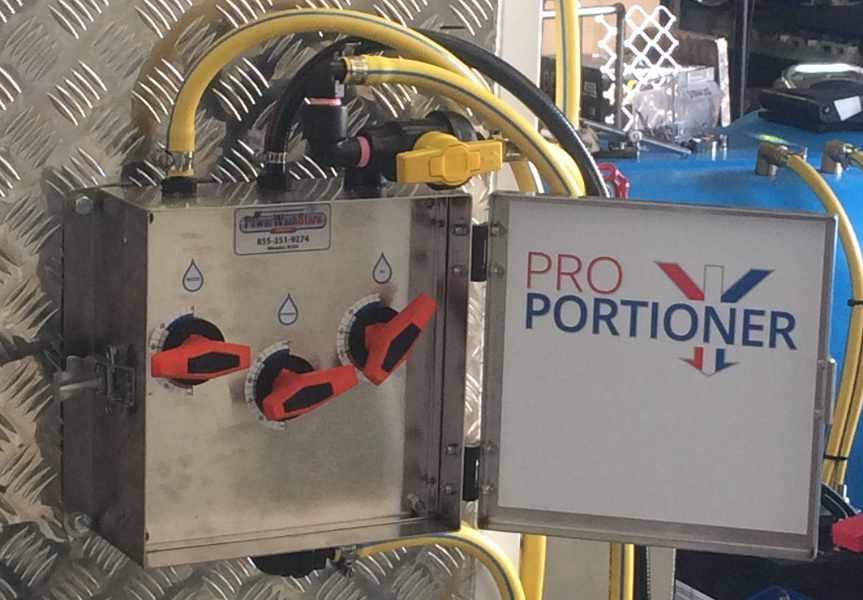 PROPORTIONER - THE ORIGINAL
Regular price

Sale price

$2,430.00
Share