SOLAR ROCKER 16.5" AND 22" - REACH IT
Regular price

Sale price

$696.66
'CLEAN ENERGY'
Solar Panel cleaning is good business - it pays for both you and your customer. 
SOLAR ROCKER has been developed from DEEP-FRAME ROCKER - available now as 16.5" wide, and 22" wide.
Included in this pack :
SOLAR ROCKER 22" OR 16.5" 
95º INVERTING GOOSENECK
95º GOOSENECK
SCRUBS : 4 x WHITE NON-SCRATCH PAD, 1 x SILICON, 1 GREEN RUBBER, 2 x STAINLESS MESH, 1 x STAINLESS WOOL
75FT RADIAL HI-FLO TUBE (optional)
Please note:
SOLAR ROCKER is fitted with a locking PIVOT gooseneck. The other goosenecks are designed for the REACH-iT Poles.  They may or may not fit, or be able to be adapted to other poles. 
As the effectiveness of the SCRUB of choice is determined by the total surface area and force applied, 16.5" will be more aggressive than 22", however, 22" will cover half a standard solar panel width, thereby reducing the number of stroke actions from multiples of '3 x 16.5"' to multiples of '2 x 22"'.  Applying force to solar panels is not the same as to windows as the panels are at an angle, and often you are cleaning from the ground.  
Most Solar Panel Cleaners do not understand ARC (Anti-Reflective Coating) on some solar panels - you can recognize it by the 'matt' surface - it is not as reflective as plain glass.  ARC is a nano-coating that increases the solar gain of a clean solar panel by 4%.  ARC be easily damaged by overly aggressive brushes or SCRUBS. This is the reason we released the SILICON SCRUB for SOLAR ROCKER - this is a soft SCRUB that has a high friction co-efficient to 'grab' dirt off the solar panels, and it is self-cleaning, so it will not drag debris across the panel surface. Of course, not all debris can be removed with SILICON SCRUB, so we include other, more aggressive SCRUBS in the kit.  Even we want to protect the ARC, the problem is that a dirty solar panel can reduce solar gain by 20-80%, so it is, in fact, more valuable to the building owner to have clean panels, even at the risk of slightly damaging the ARC. 
SOLAR ROCKER uses a flowrate of 3/4 GPM (3 LPM) as there is always a lot of dirt to pull off the glass, and as the angle of the panel is not vertical, the water does not flow as fast. To help get the dirty water off the panel, we have added 4 'BASE JETS' to the each side of the underside of the brush, so there is more water to pull off excessive dirt in the downstroke.
Remember that PIVOT on the SOLAR ROCKER is able to be set at a negative angle, and with our HDG ADAPTOR (included) you can be cleaning panels from the apex of the roof, with your rinse bar on the 'high side'.
The key to efficiency is always in reducing the length of distance your brush travels and the amount of force required to effect the change.  This is why it is really important to get the agitation and rinse right, and match it to the brush size.  There is no point doing 10 strokes with a 12" bristle brush that needs four overlaps to get from one side of the panel to the other, when you could do three sets of 2-3 strokes with a 16.5" SOLAR ROCKER, or two sets of 2-3 strokes with a 22" SOLAR ROCKER.  
Remember we need FLOWRATE to make rinse efficient - that is why we designed SOLAR ROCKER to use RADIAL HI-FLO tube  - it is 3/8" OD (10mm).  Usually, we recommend anything longer than 75FT should be 1/2" or 5/8" (12-16mm) hose, however, if you have great pressure, you can use up to 150FT of RADIAL HI-FLO.  
Listen to Perry give the 'ho-down' about Solar Panel Cleaning here : 
To see more videos about SOLAR PANEL CLEANING, visit our REACH-iT WORKSHOP YouTube (click here)
Shipping

If your order is placed before 2:00pm, we will try to post same day.

We use a range of couriers to provide you with the best possible freight pricing.

If your order does not ship immediately, we are likely waiting on a courier update. Please refer to your account for updates or contact us to find out more.
Returns

We are happy to work with you if you need a return. Please contact us to discuss.
Share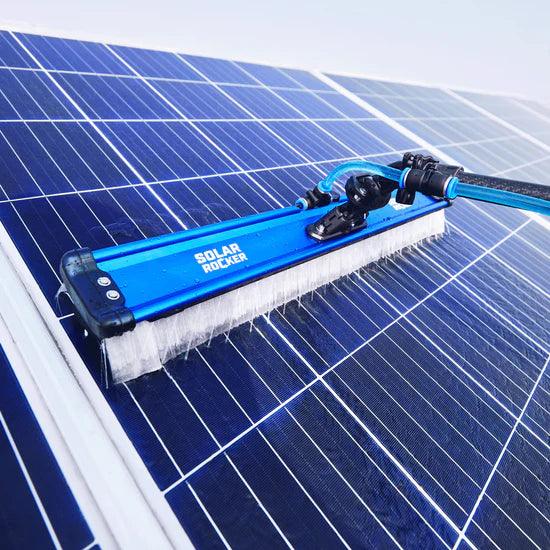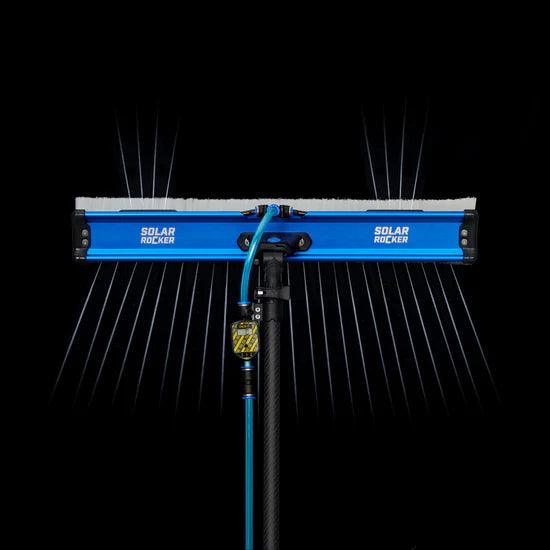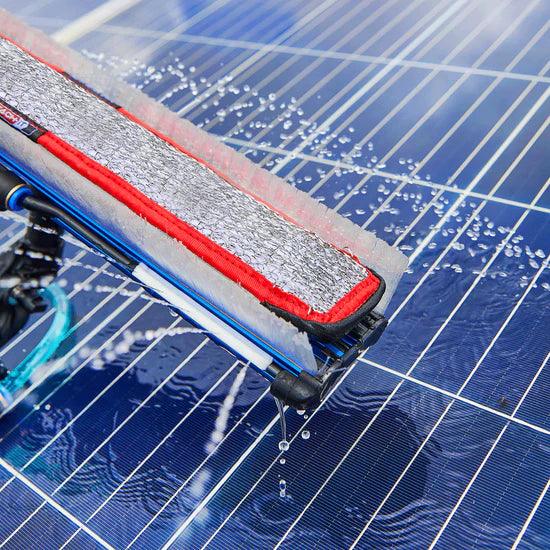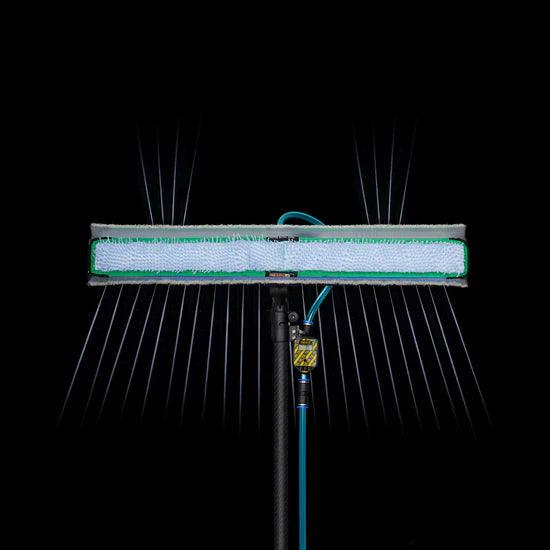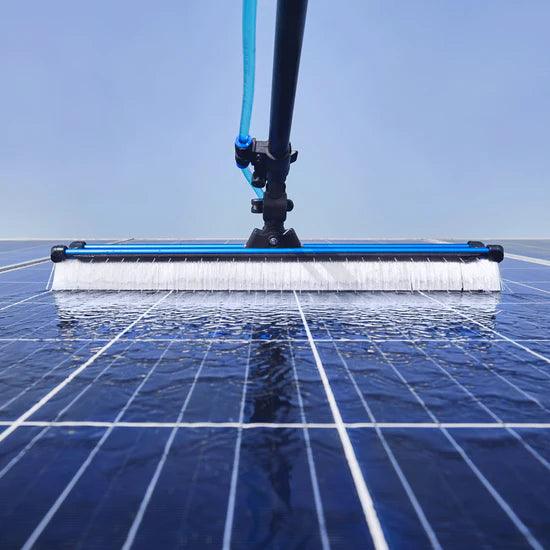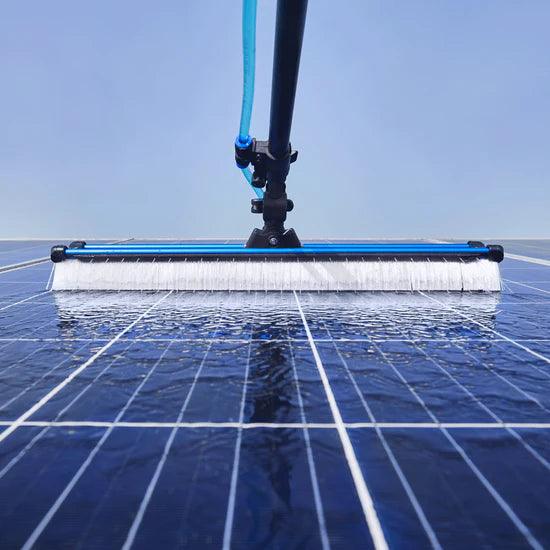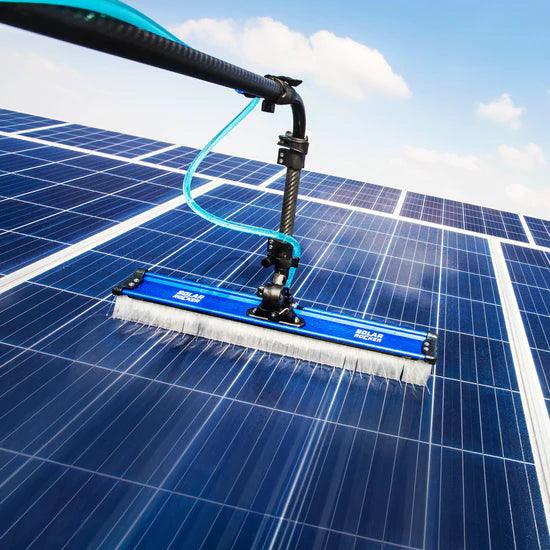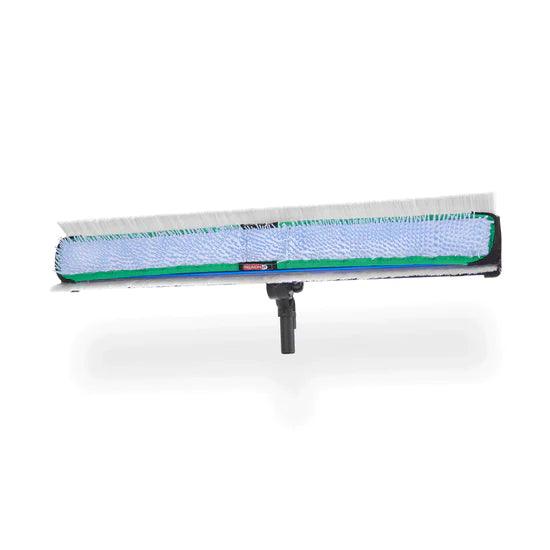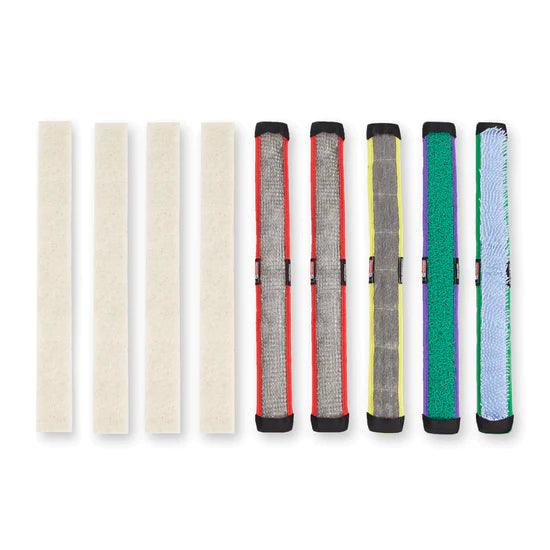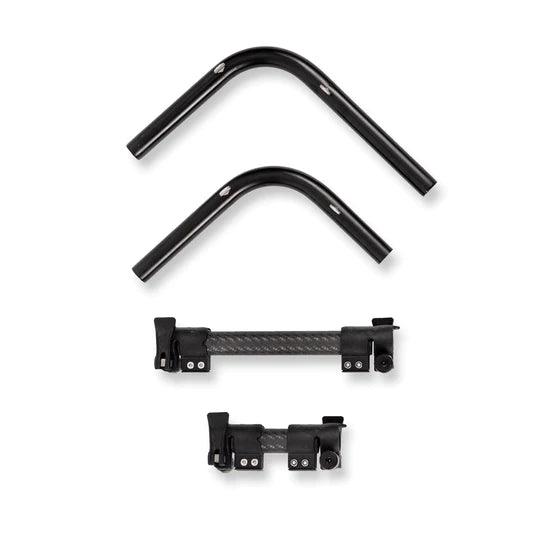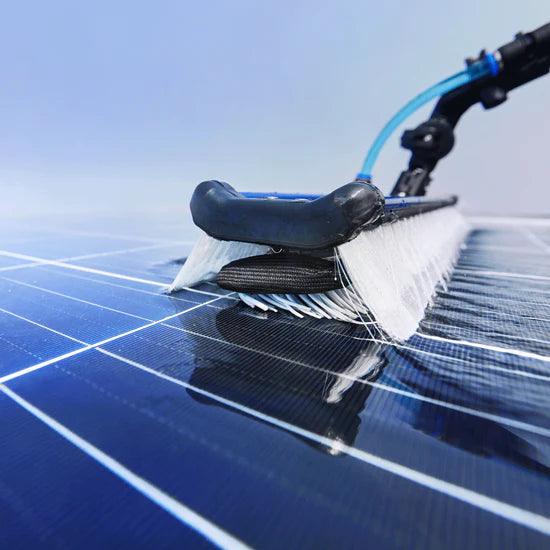 Softwash Australia
All Things Exterior Cleaning

Product Solutions for the Exterior Commercial Cleaner

Parts

Full range of parts in stock to keep your business working

Honest Advice

Simply visit our reviews to see how we have helped others in the industry

Resources

Education and resources so you get the most out of your gear!
FAQs
What is the Softwash Australia Trade Event?

Designed to help professionals in the exterior cleaning industry connect, we have invited the best in Australia and flown in the best from America for our 2023 Event.
As the ONLY exterior cleaning event directed at professionals, expect amazing deals, advice and beneficial networking that WILL improve your business.
What equipment do you provide?

Softwash Australia manufacture and distribute a range of Softwash Application Systems, equipment, training and products for the exterior cleaning professional.

We work with industry professionals such as Jetwave, Honda and more to provide you with a one-stop-shop that offers more than one solution for your business.

For an honest and practical answer to your exterior cleaning questions, call and speak to one of our team today - we'll see you right.
Do you provide after sales support?

Yes we do. Softwash Australia prides itself on service and support. If we can assist to resolve an issue you may be having as a result of any service provided to you. Please contact us via the links provided.
We also are happy to connect our valuable clients with our vast network of service providers across a range of trades.
How long does it take to get started?

We custom build our Softwash Skids to suit your vehicle, trailer or anything else you want us to build on.

With any custom build, there may be delays while we wait for equipment and shipping can disrupt our build timelines.

We will keep you informed along the way and we guarantee it will be worth the wait.
We are Social
instagram.com/softwashaustralia/