MONDO FORCE 49" (3" CASTERS)
Regular price

Sale price

$5,500.00
MONDO FORCE 49" (3" CASTERS)
The Whisper Wash Mondo Force is a 49" x 25" flat surface cleaner featuring dual-swivels and dual-spraybars so that one machine can tackle tasks usually reserved for two machines and two operators. The cover is powder-coated aircraft grade aluminum surrounded by a 1 inch nylon brush to protect from overspray. Four 3" pivoting casters allow the operator to easily guide the Mondo Force in any direction. Two signature Whisper Wash machined and balanced spray bars rotate underneath, providing the pressure cleaning force your operation requires. The two Signature Whisper Wash Swivels with two self-lubricating twin thrust bearings provide the power. The dual Swivel design increases the efficiency and performance 50% compared to a single swivel.

Utilizing a new double-direction handle bracket, the Mondo Force can operate in spaces normally too small for a machine of this size by simply switching the handle direction and running the unit the longways. The ergonomically designed handle eliminates operator fatigue and increases safety while covering the maximum surface area possible.

This unit is built to handle those big jobs and get them completed with quality and efficiency, cleaning an impressive 49" path. The Mondo Force is all about getting the task completed making short work of those long miles that need to be cleaned.
 Operating Parameters
Hot or Cold Water – Max Temp 212 degrees F

2,000 to 4,000 PSI

8-12 GPM modified up to 20 GPM

2500 Max RPM

Operating Weight 52 lbs 
Features
Quick Connection

Trigger Gun Controlled

Aluminum Break-a-part Handle for storage

49 x 25" Aluminum Powder Coated Cover

Balanced & Machined Spray Bar

4 3" pivoting casters

Hot or Cold Water Applications 

1-Year manufacturer defect warranty.
Warranty
Whisper Wash Offers a 1-Year Limited Warranty.

This machine is warranted by the manufacturer to be free from defects in workmanship and materials under normal use. The manufacturer's obligation under this warranty shall be limited to the repair or exchange of any part or parts that may prove defective in normal use within one year from the date of purchase.

In no event shall the manufacturer be liable for incidental nor consequential damages nor labor charges which shall result from any defect in the product or breach of this warranty. This warranty shall not apply to any part or parts which have been subject to accident, negligence, alteration, abuse, or misuse.

If any defect appears, immediately contact the dealer from which the unit was purchased. Returned units must be shipped to the manufacturer prepaid only.

A dated sales receipt with the serial number is required for all warranty claims.  
Shipping

If your order is placed before 2:00pm, we will try to post same day.

We use a range of couriers to provide you with the best possible freight pricing.

If your order does not ship immediately, we are likely waiting on a courier update. Please refer to your account for updates or contact us to find out more.
Returns

We are happy to work with you if you need a return. Please contact us to discuss.
Share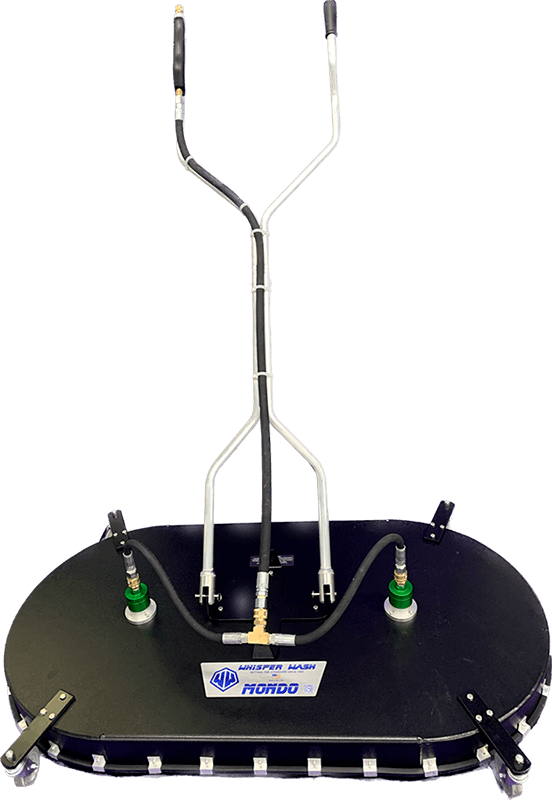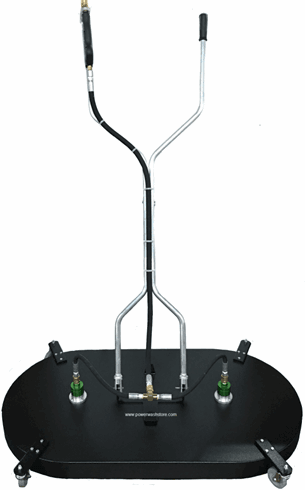 Softwash Australia
All Things Exterior Cleaning

Product Solutions for the Exterior Commercial Cleaner

Parts

Full range of parts in stock to keep your business working

Honest Advice

Simply visit our reviews to see how we have helped others in the industry

Resources

Education and resources so you get the most out of your gear!
FAQs
What is the Softwash Australia Trade Event?

Designed to help professionals in the exterior cleaning industry connect, we have invited the best in Australia and flown in the best from America for our 2023 Event.
As the ONLY exterior cleaning event directed at professionals, expect amazing deals, advice and beneficial networking that WILL improve your business.
What equipment do you provide?

Softwash Australia manufacture and distribute a range of Softwash Application Systems, equipment, training and products for the exterior cleaning professional.

We work with industry professionals such as Jetwave, Honda and more to provide you with a one-stop-shop that offers more than one solution for your business.

For an honest and practical answer to your exterior cleaning questions, call and speak to one of our team today - we'll see you right.
Do you provide after sales support?

Yes we do. Softwash Australia prides itself on service and support. If we can assist to resolve an issue you may be having as a result of any service provided to you. Please contact us via the links provided.
We also are happy to connect our valuable clients with our vast network of service providers across a range of trades.
How long does it take to get started?

We custom build our Softwash Skids to suit your vehicle, trailer or anything else you want us to build on.

With any custom build, there may be delays while we wait for equipment and shipping can disrupt our build timelines.

We will keep you informed along the way and we guarantee it will be worth the wait.
We are Social
instagram.com/softwashaustralia/